Would you like to know more?
Discuss your specific application requirements with our expert engineers, obtain additional technical information, or learn more about our other applications.
About Exertherm
Headquartered in the United Kingdom, Exertherm is a dynamic and pioneering company that has rapidly expanded its reach to encompass every corner of the globe. With a strong commitment to innovation, we specialize in developing cutting-edge Continuous Thermal Monitoring (CTM) technology that has redefined the electrical maintenance landscape.
Our Journey
What began as a small family business has grown to become a true pioneer of thermal sensor technology, transforming markets and industries with our innovative solutions. From our humble beginnings, we've harnessed the power of technology to create products that shape the future.
Global Presence
Today, Exertherm boasts a presence in every region of the world. Our international network of partners, distributors, and collaborators ensures that our groundbreaking products reach and enrich organizations on a global scale.
Innovation at the Core
Innovation is the heartbeat of Exertherm. Our diverse team of creative minds, engineers, and solution experts collaborate to design, develop, and deliver technology solutions that drive progress.
Product Excellence
Our award-winning portfolio spans a wide spectrum of industries, from data centers and energy to logistics and maritime. Each product is created to embody the highest quality standards and functionality to meet the needs of our clients.
Sustainability and Social Responsibility
Exertherm is more than a tech company – we're a responsible corporate citizen. We prioritize sustainability in all aspects of our operations, striving to minimize our environmental footprint and contribute positively to the communities we serve.
Join the Innovation Journey
As we continue to push the boundaries of what's achievable in the world of CTM, we invite visionaries, partners, and enthusiasts to join us on this exhilarating innovation journey. Together, we're shaping a future where technology knows no limits, and possibilities are endless.
POWER ON. PEACE OF MIND
Our vision
Driven by an ambition to deliver best in class thermal monitoring technology, our vision is for a world where operational downtime, the risk to personnel, and revenue loss through electrical failure are minimized.
Our mission
Our mission is to be the global leader in continuous thermal monitoring solutions for the connected world of industry 4.0 and the IIoT. Exertherm is driven to provide best-in-class products which deliver increased safety, efficiency, reliability, and longevity. We aim to revolutionize the way electrical infrastructure is maintained, and change the culture of diagnosis to a culture of prognosis and prevention. Our technology helps prevent outages, improve performance, and identify potentially disastrous failures before they occur.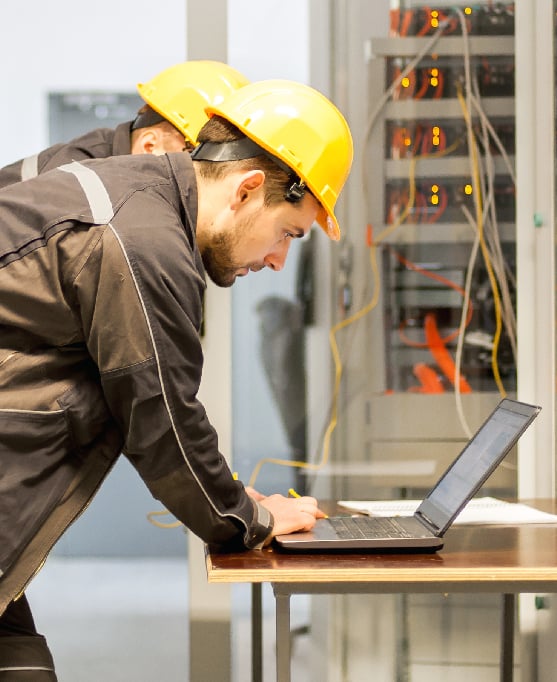 A new era of resilience for critical electrical infrastructure
As businesses strive to build resilience to deliver better, more reliable, and more cost-effective services, dependence on electricity has never been more urgent. A growing number of organizations now recognize the advantages of thermal condition monitoring to stay competitive and maximize the durability and reliability of their electrical infrastructure. While also increasing safety for personnel working in and around live electrical environments.
Exertherm's 24x7 thermal monitoring solutions help keep electrical power flowing through critical electrical infrastructure.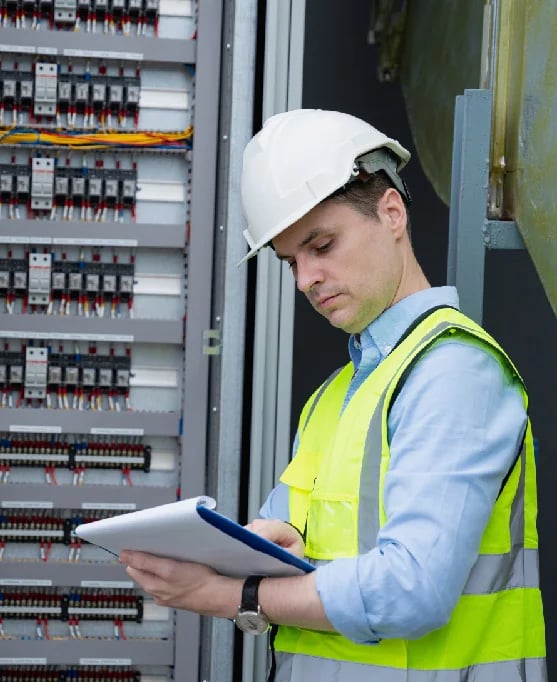 The condition monitoring evolution has begun
With the increasing demand for a reliable power supply to ensure continuous productivity, potential faults in electrical systems are a major problem for operational teams. The detection of hotspots in electrical panels, joints, busbars, or cable terminations using standard approaches is flawed but generally accepted. Inaccurate and infrequent, traditional methods of inspection leave organizations vulnerable to unexpected failures and service interruptions and represent an increased risk to personnel.
Unplanned downtime is inconvenient, expensive, and potentially damaging to reputation. Exertherm aims to mitigate such risks with versatile, robust and cost-effective solutions.

The Exertherm Thermal Monitoring System is welcomed as an excellent proactive condition monitoring tool for early detection and risk mitigation of electrical failures in switchgear.
Pradeep Kumar Rath
Electrical Section Head, GASCO